This post is also available in:
한국어 (Korean)
English
日本語 (Japanese)
Microsoft PowerToys was released in 10 years. Microsoft PowerToy is a collection of utilities that will help you make your Windows operating system more usable.
Download and install
Power Toys has been available for free since Windows 95,and windows 10 is available for download below.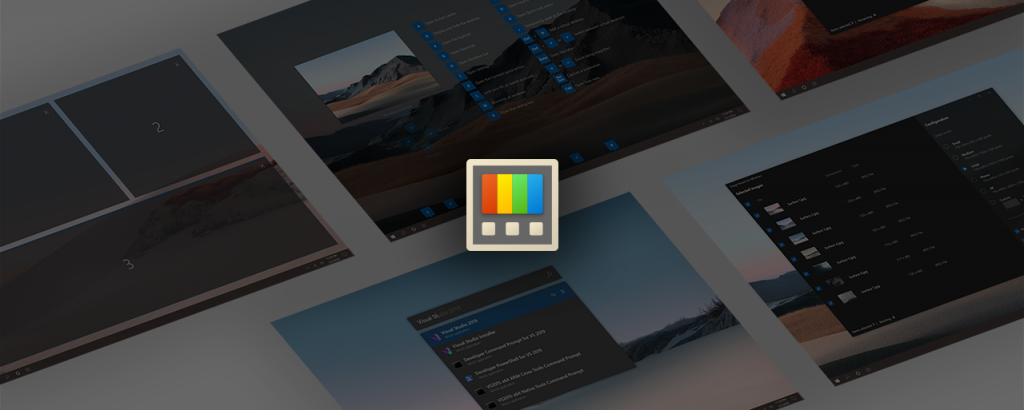 Download link: https://github.com/microsoft/PowerToys/releases/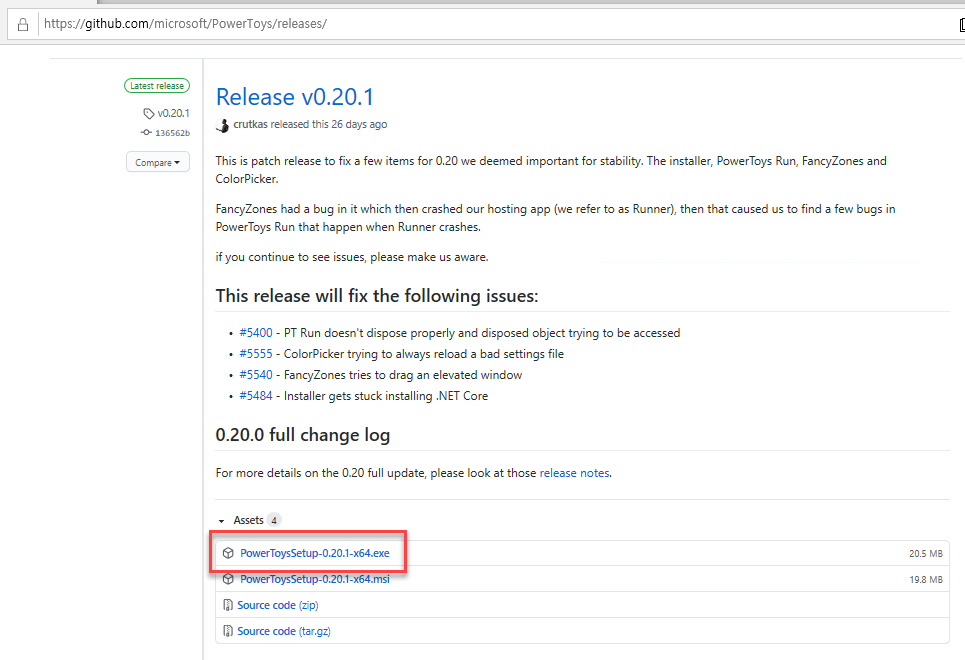 ▲Download the exe file. (The current version is 0.20.1 and is 20.5MB)

▲Run the downloaded exe file.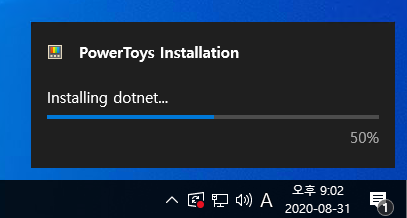 ▲If a dotnet installation is required, it will be installed automatically.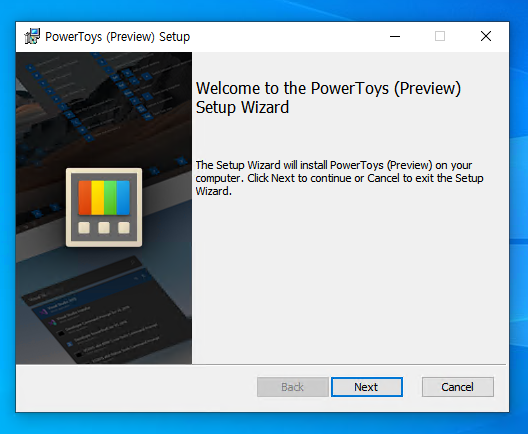 ▲What's the basics of the installation wizard? Check for important "Next"
▲Select the installation folder accordingly. By default, power toys are selected to run when windows start up.
▲Windows Explorer will be restarted. Tap Yes. The main screen. On the left you will see a list of features that you can use in PowerToy.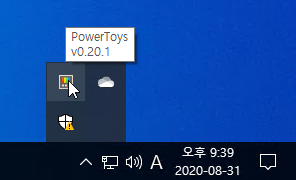 ▲If you don't see the PowerToy screen, check the notification area in the lower right corner.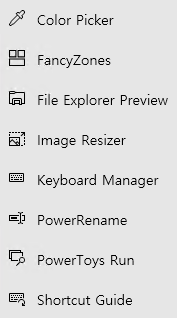 ▲As of August 31, 2020, Power Toy offers eight functions.
1. Color Picker
You can extract the color of the screen by pressing The [Windows] + [Shift] + [C] key.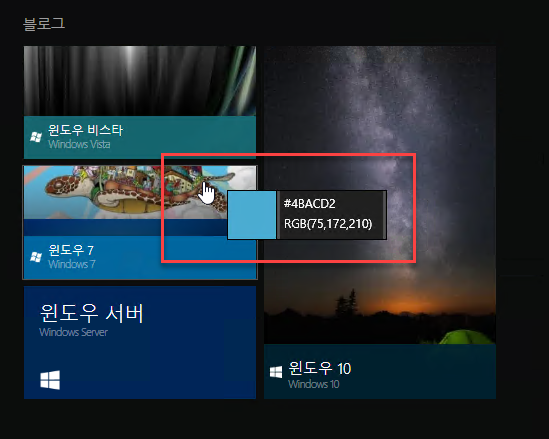 ▲Hover over the desired area. A code of that color appears.
▲ Paste it as [Ctrl]+ [V]. Use it for writing, programming, and more. You can select a shortcut or color format from the PowerToy Settings dialog.
2. FancyZones (screen split to my liking)
FancyZones allow you to split the screen into three and four, whatever you like. Try pressing [Window Key] + ['] Key.
▲After selecting the desired split layout, click Apply.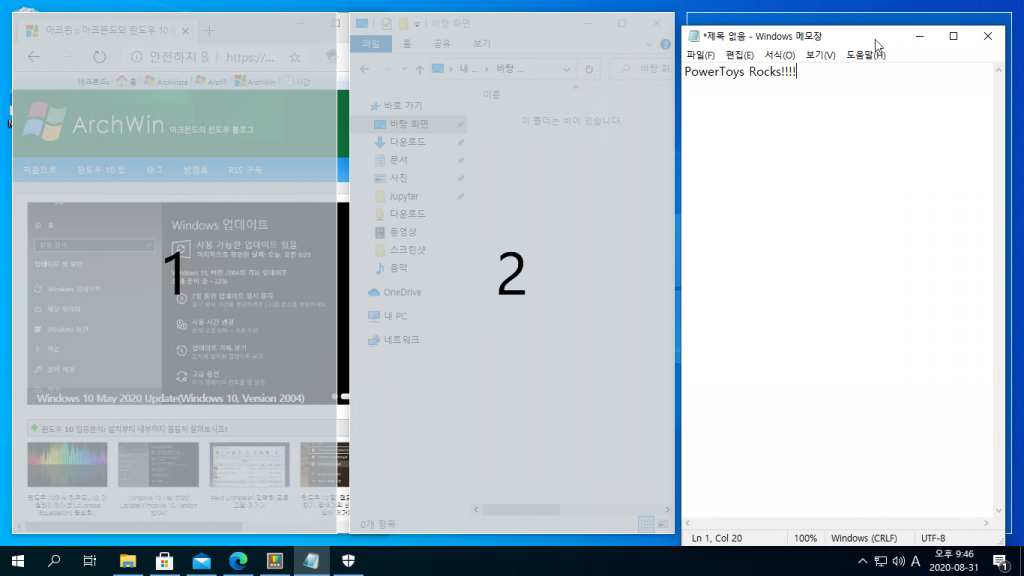 ▲ [Shift] If you move the screen while holding down the key, you can arrange it according to the screen layout you set up earlier. Multitask as you like! This feature is suitable for high-resolution monitors such as 4K.
3. File Explorer Preview (Explorer Preview)
There are a limited number of file types that can be previewed in Windows Explorer. Powertoy allows you to preview svg files or Markdown files.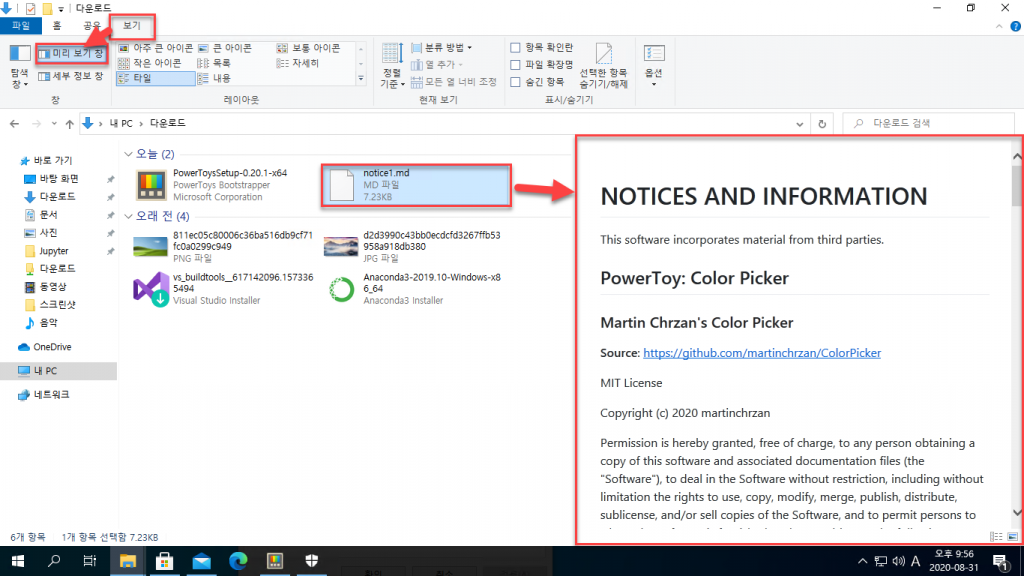 ▲You can preview .md and .svg files by selecting View at the top of the explorer .
4. Image Resizer (bulk image sizing)
With a power toy, you can resize multiple images at once.

▲Select the image file to be resized in the explorer, and click the right mouse button to display the [Resize pictures].
▲You can use presets such as small, medium, large, or phone, or enter your own resolution.
It continues in part 2…
This post is also available in:
한국어 (Korean)
English
日本語 (Japanese)