This post is also available in:
한국어 (Korean)
English
日本語 (Japanese)
By default, when you start Windows 10X, it appears in English. If you're in an Internet-connected environment, you can change to a language that you're familiar with at any time. It's like Windows 10.
Here's how to make it in Korean. Of course, the same is the case when you change to Japanese or German, etc.
See below for how to install Windows 10X.
Download Windows 10X and Microsoft Emulator (Surface Neo Experience)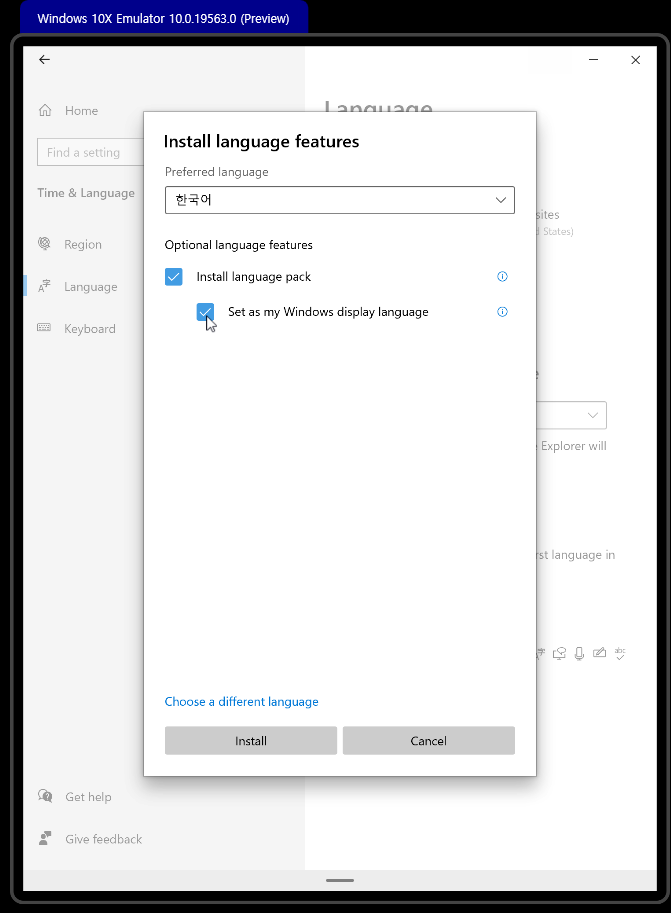 Enjoy!
Related articles
This post is also available in:
한국어 (Korean)
English
日本語 (Japanese)